2018 12 Day Danube River Golf Cruise Twin Balcony Stateroom six golf rounds pre-cruise Prague post-cruise Budapest package – exclusive GolfAhoy offer!
2018 12 Day VIP Deluxe Danube River Golf Cruise with Twin Balcony Stateroom | 6 golf rounds (add US$2,764.14 per golfer) – exclusive GolfAhoy offer! AmaViola.
GolfAhoy has a group of adventurous golfers in September every year challenging the golf courses along the Danube River in Europe aboard an AmaWaterways luxury river boat, visiting Austria, the Czech Republic, Germany, Hungary and Slovakia en route.
AmaViola | Starts September 11th in Prague (w\ 3 days pre-cruise golf pkg.) to Budapest (w\ 2 day post cruise golf pkg.) trip ends September 22nd, 2018 in Budapest.
Voyage Fare – from US$5398 pp\dbl based on Category AB Double Balcony Stateroom.
Voyage Fares per person for this Danube golf cruise itinerary start at US$4,379 for an Economy cabin and from US$6,598 for a Suite.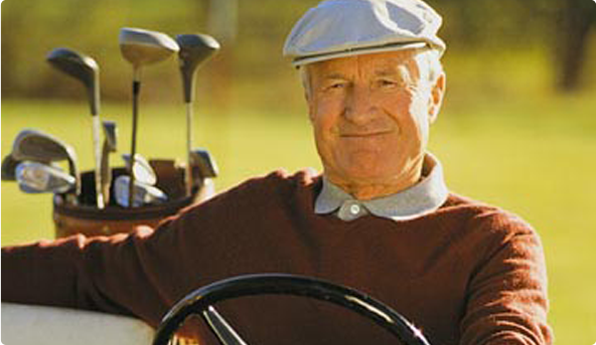 GOLF +Add 6 GolfAhoy Golf Shore Excursions from US$2,764.14 per golfer.
Deposit US$800 for Voyage Fare
Deposit US$50 for Budapest Sofitel
AmaWaterways Travel Protection Insurance recommended by GolfAhoy
Read your Trip Cancellation Charges Notice carefully on your Guest Invoice from GolfAhoy\AmaWaterways
AmaWaterways offers Special Airfares based on the flight and seat availability of contracted carriers – ask your GolfAhoy agent for an airfare quote at time of booking
2018 September, 12 Day VIP Deluxe Danube River GOLF Cruise
AmaViola
Optional Prague Airport to Hilton transfer US$30 pp
Optional 3 Nights Pre-Cruise Prague Old Town Hilton Hotel + Golf
7 Day Romantic Danube River Cruise Vilshofen to Budapest + Golf
Optional 2 Nights Post-Cruise Budapest Sofitel Hotel + Golf
Prague – This morning, choose between a standard city tour and a hike. Both will reveal why Prague is considered one of Europe's most attractive cities, with a historic city center that's recognized as a UNESCO World Heritage Site. You will see Rudolfinum, the National Museum, Wenceslas Square and the Hundertwasser Dancing House. Next, visit the 1,000-year-old Prague Castle and St. Vitus before walking over the romantic Charles Bridge to the Old Market Square, where you will find the capital's famous Astronomical Clock, Tyn Church and the statue of Jan Husek. The rest of the day is at your leisure, perhaps to enjoy yourself in one of the city's many charming cafés.
For non-golfer travel-companions see all optional City Tours.
GOLF on this Cruise
This championship course conjured up by Bernhard Langer in the mountain meadow landscape of the Rott Valley was hailed as a "world class" course in the very first year it opened. The 18 holes of the Beckenbauer Golf Course, located directly next to the Mercedes-Benz Golf Course, represent a true golfing challenge. Despite the difficulties the course presents, it also offers opportunities for special moments of success. The Beckenbauer Golf Course is special in a number of ways. There is the quality of the hand mown greens and fairways which are in perfect condition even in high summer thanks to a two-tier irrigation system. Then there is the course's unique character and atmosphere as golfers make their way past the paddocks located alongside the River Rott and enjoy views of the small churches which constantly loom up on the horizon. There is also the attention to detail, the stone walls which separate the greens from the water and the small stone bridges which lead over the streams and ditches on the course. A valid handicap certificate or card is required. Handicap limit is 54.
Vilshofen/Passau GOLF at Golf Course Brunnwies (alternative)
Linz GOLF at Golf Club Mondsee
This beautifully designed golf course owes its origins to the dreadful Chernobyl nuclear disaster in May 1986. The exceptional 18-hole championship course along the Dragon Lake offers mountain peak views of the Salzkammergut. In the years prior to the Chernobyl nuclear disaster, Peter Graf raised a prime bull breed on the acreage that is now the Golf Club Mondsee. Meat prices fell drastically after Chernobyl in Europe, so the Graf family sold off their herd and started looking for a different use for the land. For a family of golfers, the decision was easy, build an 18-hole championship golf course. A valid handicap certificate or card is required. Handicap limit is 54. The play is limited to 4½ hours.
Linz GOLF at St. Florian Golf Course Linz (alternative)
Vienna GOLF at Fontana Golf Club
The demanding, yet fair course with its many bunkers and water hazards is one of Austria's top golf courses. The 18-hole Championship Course was a venue of the European Tour in Austria from 2006 to 2009 and 2015 a venue candidate for the Ryder Cup 2022.
Bratislava GOLF at Bernolakovo Black River Golf Course
The course is situated about 5km from the capital of Slovakia – Bratislava. This masterfully designed 18 hole Black River golf course is, thanks to its rating, one of the most demanding courses in Europe. The first six holes are a part of the original course, called Park, they are situated in a park of a baroque mansion, and the other holes are situated behind river Čierná voda. The most difficult hole is number 12 which has a double dogleg. There are large bunkers in the first break making placing the ball to a good position for the next hit difficult. In the second one, there is a water hazard leading to the green. It is difficult to choose the most interesting holes because each of them, at this course, has all of the attributes which a challenging golf course can offer to golfers. A valid handicap certificate or card is required. Handicap limit is 54.
Budapest. Your morning excursion includes sightseeing in the cities of Buda and Pest spread over both banks of the river. You will see famed Heroes' Square and Castle Hill, home to Fisherman's Bastion, Matthias Church and spectacular views of the Danube. Alternatively, you may also opt to join a hike up to Castle Hill on which you will see Buda Castle, Fisherman's Bastion and Parliament Square. After dinner, the ship will sail a special Illuminations Cruise past the glittering river front of Budapest.
At leisure in Budapest
Budapest GOLF at Sofitel Hotel Budapest Pannonia Golf & Country Club The club is situated in Máriavölgy, approximately 30 – 40 minutes from the Budapest city center. The land was occupied by the Habsburg family as a weekend retreat around 1845. The approach to the clubhouse leads through a gorgeous row of 200-year-old Sycamore trees. The 18 hole championship course was designed by renowned architect, Hans-Georg Erhardt and was opened in 1997. Pannonia Golf & Country Club is proud to have hosted the 2011 and 2012 Hungarian Open Amateur Championship. A valid handicap certificate or card is required. Handicap limit is 36.
For non-golfer travel companions see optional City Tours.
In some instances, GolfAhoy golf-excursion times will conflict with AmaWaterways organized walking city tours or excursions. Where GolfAhoy golf group guests forfeit Ama tours for golf excursions the price of the GolfAhoy golf package is already adjusted for any forfeited Ama walking tours or excursions.
GolfAhoy Danube River Cruise GOLF Shore Excursion Packages
Golf Excursion packages include ship crew assistance with golf bags from cabin to the bottom of the gang plank (by request); private transportation from ship to golf courses; pre-reserved & pre-paid tee times; greens fees; shared Electro Golf Carts (all courses); warm up practice balls; boxed lunches (by request). Golf courses are subject to change without notice. Club Rentals – prefer to rent clubs at each course? Perhaps you prefer to courier your personal golf clubs from your front door to the ship? Ask your GolfAhoy res agent for pricing at time of booking.
Reserve early for your Suite or Double French Balcony Stateroom!
Danube River golf cruises sell out over a year in advance – mostly by word of mouth referrals and repeat GolfAhoy clients.
ITINERARY – Ports subject to change per river conditions
Day
Destination
Activities
1
Overnight flight to the Czech Republic
2
Prague
Hotel check-in
3
Prague
GOLF at Golf Resort Karlstejn
Optional Folklore Dinner Show
4
Prague
Free time
OR optional Terezin excursion
OR optional Lobkowicz Palace excursion
5
Prague
Transfer to Regensburg
Regensburg
Walking tour
Vilshofen
EMBARKATION
"Oktoberfest"
Welcome Dinner
6
Vilshofen
GOLF at Beckenbauer Golf Course
Passau
Walking tour
7
Linz
GOLF at Golf Club Mondsee
St. Florian Golf Course Linz
Cesky Krumlov excursion
Salzburg excursion
8
Melk
Benedictine Abbey tour
Krems
Durnstein Walking Tour
Wine tasting at local winery
9
Vienna
GOLF at Fontana Golf Club
Optional Schönbrunn Palace excursion
Optional evening Mozart & Strauss concert
10
Bratislava
GOLF at Bernolakovo Black River Golf Course
"Communist History" tour
11
Budapest
City tour
Illuminations Cruise
12
Budapest
DISEMBARKATION

Post-Cruise

GOLF at Pannonia Golf & Country Club
CRUISE – INCLUDED FEATURES
3 nights hotel in Prague at the InterContinental or Hilton Old Town (or similar), including daily buffet breakfast
Transfer from Prague to the ship in Vilshofen
7 nights deluxe cruise accommodation in an outside stateroom most staterooms offer French balconies or revolutionary Twin Balconies
Shore excursions in every port with personal headset included
Limited Edition Tours
Entertainment on demand in all staterooms featuring free high-speed internet access, hit Hollywood movies, extensive music library and English language TV stations
Complimentary Wi-Fi access on board
Terry bathrobes and white-on-white plush bedding in all staterooms
Fine dining with all meals included during your cruise
Multiple dining venues
Unlimited red and white wines from Europe's great wine regions, beer and soft drinks with every lunch and dinner on board
Bottled water in every stateroom replenished daily
Cocktail Reception, Welcome Dinner and Captain's Gala Dinner
Special highlights including lectures, cooking demonstration, onboard music performances and piano music
Bicycles to explore on your own and guided bicycle tours
Services of professional Cruise Manager
All English language on board in a non-smoking environment (smoking permitted only on the Sun Deck)
Transfers between hotel and ship are included with the purchase of cruise and land package; airport transfers are included with the purchase of airfare from AmaWaterways
All local taxes
A bit more about the beautiful AmaViola
AmaViola is the epitome of the first class luxurious amenities and comfortable public areas that are being added to the new breed of European river boats. With a pool and whirlpool, Bistro, main lounge, bar, and wine bar, gift shop, library, Spa and hair salon, fitness room, Chef's Table restaurant and Main restaurant – there are no shortages of après golf 19th hole libation locations to be found aboard this beautiful new river boat.
Dinner service includes complimentary regional wines, beer or soft drinks
Dinners are prepared under the watchful eyes of a European Champion of Culinary Art, three times gold medal winner, Chef Primus Perchtold. AMA is the only river cruise line to have been inducted into La Chaine des Rotisseurs, the world's most prestigious culinary organization. Past passenger testimonials say that the food is absolutely fantastic, service is European smart hospitable and presentation execution is creatively stunning.
The Danube River Cruise Difference
Peaceful and scenic, river cruising offers a smooth, gentle ride along the world's most remarkable waterways.
Supreme comfort and convenience make it the premier way to experience magnificent cities, historic villages and little-seen enclaves.
From your stateroom balcony, endless natural beauty combines with evolving views of the colorful local scenery.
Castles and fortresses tower on both sides as if you could reach out and touch them.
When your ship docks in the heart of town, stroll ashore for included excursions or set off to explore on a complimentary bicycle.
With no need to navigate from place to place, you'll find a sense of adventure and a sense of home all in one vacation.
Just Unpack Once
Unpack once and get comfortable.
Visit different cities and countries while your hotel travels with you.
A river cruise offers the amenities of a first-class hotel from which you'll never feel uprooted.
Discover local delights on shore then return to your large, stylish stateroom.
Relaxation Comes Easy
Watch the scenery slip by from your balcony as you leisurely sail to your next destination.
Dock in the Heart of City
Dock right in the heart of historic cities. Enjoy the excitement of waking up in a new town, docked just steps from markets, museums and landmarks. Ships rest close to the town center so you can easily sample local culture and favorite pastimes. Simply walk off the ship and into the heart of the city. Take a guided excursion or instantly blend in with daily life.
Scenic Waterways
Discover the world's most scenic waterways. Cruise through some of Europe's oldest cities or on the world's most scenic waterways. These were the original highways between great cities built along the water's edge.
Over the course of your journey, you'll find yourself surrounded by rolling vineyards, hilltop castles, and time-honored cities and challenging championship golf courses.
Intimate Environment
Intimate environment and an inclusive value! With river vessels accommodating a mere 150 passengers, you will never wait in a long line to board or disembark. Smaller tours and intimate meal settings with open seating create a warm, personal atmosphere accentuated by five-star service.
Your inclusive vacation provides incredible value from the champagne breakfast and free-flowing hand-selected European wines with lunch and dinner to a fleet of bicycles, free Internet access, included sightseeing excursions and live cultural entertainment onboard.
On a river cruise, your vacation's price tag doesn't keep adding up.
VIDEO Cruise in Luxury With AmaWaterways
Our river cruise ships are inspired by luxury yachts and designed specifically to maximize every aspect of our guests' experience. You will notice the difference the minute you step on board and are welcomed in the beautiful lobby. From then on, you will be treated to an array of unique and luxurious features as you journey along in your floating hotel.
Relax and delight in stunning views in our spacious staterooms, many of which feature twin balconies — a French balcony and an outside balcony. Enjoy exclusive amenities like massage services, a fitness room, and a pool while on board. Indulge in award-winning cuisine at a variety of dining venues, including The Chef's Table specialty restaurant — an experience you won't find elsewhere.
Berlitz rated AmaWaterways ships the highest in its definitive guide to river cruising in Europe. Known for its international travel and language expertise, Berlitz has published cruise guides for 30 years. Author Douglas Ward, a leading authority on cruising, has over 40 years of experience and has spent more than 6,000 days on board covering more than 1,000 voyages. Out of the more than 280 river cruise vessels that were reviewed based on accommodations, dining, service, and other onboard features, Ama took the top 11 spots in the rankings.
See the AmaWaterways Danube River Cruise and more AmaViola photos here: http://www.amawaterways.com/agent/golfahoy