Vietnam and Cambodia Mekong River Golf Cruise.
AmaDara Exotic Mekong Golf Tour departures offered in November & December 2019 and February & March 2020.
AmaDara Cruise Cabin Category A from US$3,999 pp\dbl.
For a FREE GolfAhoy Golf Cruise Counselor consultation start here: Reservation Request Form
Pre-Cruise & Post-Cruise add-on resort & hotel accommodations w\ breakfasts, reserved pre-paid tee times, caddie fees, cart rentals, & 9th hole clubhouse restaurant lunches, and transfers golf tour package from $6,600 per golfer.

AmaDara Overview This distinctive ship is in a class of her own! AmaWaterways' sole cruise ship on the Mekong River, the AmaDara features French Colonial décor and richly carved wood furniture inspired by the history of the region, as well as local artifacts made by native craftsmen.
Air-conditioned interior corridors lead to spacious staterooms and suites, most featuring twin balconies that invite the ever-changing scenery of Southeast Asia inside.
On board, the AmaDara caters to your every whim, with massage rooms, fitness room, gift shop, hair salon, and Sun Deck pool.
Her stunning Saigon Lounge provides respite by day and unites guests over intriguing local entertainment by night.
Savor authentic regional delicacies and Western cuisine in the Main Restaurant or dine at The Chef's Table specialty restaurant; and throughout your cruise, be treated to unlimited complimentary wine with lunch and dinner, as well as house brand spirits, local beer and soft drinks throughout your cruise. Crew 52; Staterooms 62; Passengers 124.
RICHES OF THE MEKONG CRUISE 17 NIGHT CRUISE AND *LAND PACKAGE
*3 Nights Hanoi Hotel w\ Breakfast
*1 Night Ha Long Bay Resort w\ Breakfast
*3 Nights Siem Reap Resort w\ Breakfast
7 Night Cruise Hanoi – Siem Reap to Ho Chi Minh City
*3 Nights Ho Chi Minh City Hotel
*5 rounds of Championship Golf
*Flight from Hanoi to Siem Reap
*Fast Track Immigration Service Hanoi
*Private transfer from Airport to Hotel
Pre-Cruise & Post-Cruise package deposit per golfer $800 \ per non-golfer $400.
Vietnam's capital city is a sprawling, lively city with an energetic cultural scene, noted for its graceful colonial architecture and French and Old Quarters. Hanoi is the second most populous city in Vietnam, right in the heart of the Red River Delta. Thanks to its mix of broad tree-lined boulevards, narrow alleyways, lakes, and parks, temples, and pagodas, the city is a stunning blend of Indo-Chinese and French colonial influences.
Excursion visiting Hoa Lo Prison – what American POW's not-so-affectionately dubbed 'The Hanoi Hilton' – will be a poignant experience. While the museum focuses mostly on the sufferings of the Vietnamese when they were imprisoned here by the French – visitors will undoubtedly be moved to know this is where John McCain and his fellow POW's were held prisoner by the North Vietnamese.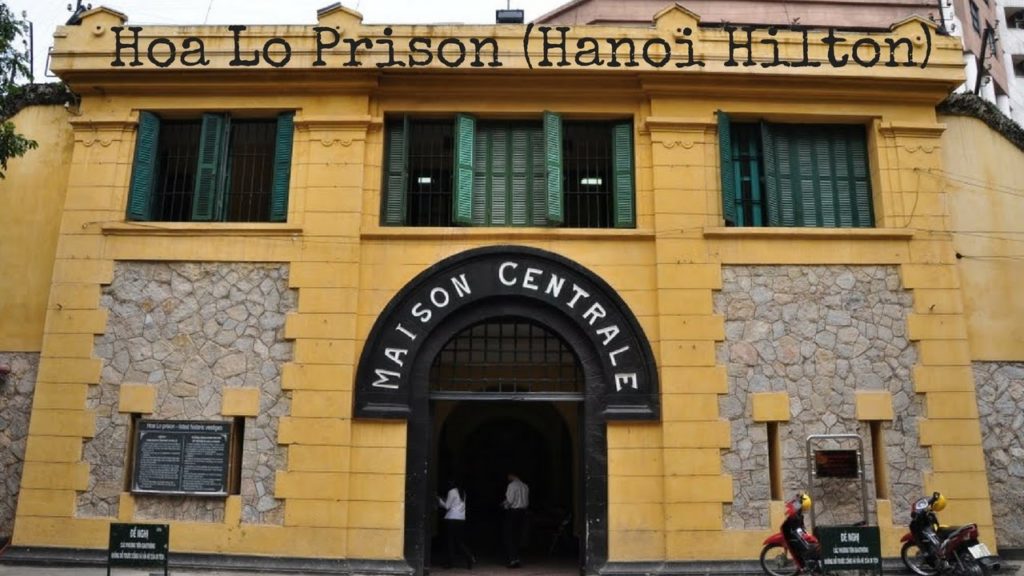 ITINERARY
1       Hanoi       Arrival Hanoi at the Sofitel Legend Metropole
2       Hanoi       Kings Island Golf Club Leisure Time
3       Hanoi       Sky Lake Golf Club Excursions
4       Hanoi       Transfer Ha Long Bay
5       Ha Long Bay     Transfer
5       Siem Reap        3 Nights hotel in Siem Reap at the Sofitel Angkor Phokeethra Golf & Spa Resort
6       Siem Reap        Angkor Golf Club Excursions
7       Siem Reap        Angkor Wat Excursion
8       Siem Reap        Transfer
8       Prek Kdam        Embarkation
9       Koh Chen        Cruise/Excursions
10     Phnom Penh    Cruise/Excursions
11     Phnom Penh    Cruise/Excursions
12     Tan Chau Cruise/Excursions
13     Sa Dec      Cruise/Excursions
14     Cai Be       Cruise/Excursions
15     My Tho    Disembarkation
16     Ho Chi Minh City      Vietnam Golf & Country Club Excursion 3 Nights hotel accommodation in Ho Chi Minh City (Saigon) at the Sofitel Saigon Plaza
17     Ho Chi Minh City      The Bluffs Ho Tram Leisure Free Time
18     Ho Chi Minh City      Departure
GOLF
SKY LAKE GOLF CLUB
SKY Course
Hanoi, Vietnam
The Sky Course is the work of Bori Golf Design Ltd. and lead designer Mr. Ahn Moon Hwan. The natural beauty of the landscape has been used to create continuity and consistency throughout the design. Subtle use of different elevations and aspects create a true and honest test of golf.
The signature hole of the Sky course is the 15th, aptly named Dien Bien Phu (an historic Vietnamese battle) due to its topography and difficulty. This hole is a true risk and reward experience that promises to become one of the more famous holes in the region.
VINPEARL HAI PHONG
Lake Course
Hai Phong, Vietnam
Located just off the city of Hai Phong – the third largest city in Vietnam and northern Vietnam's most important seaport, positioned 120 km from Hanoi. Set amid the 872 hectares of Vingroup's Vu Yen Island Ecotourism Area and crisscrossed by three rivers, in addition to the 36-hole championship golf course, the island features eco-villas, an ecological park, amusement complex, and a cable car system stretching 1.5 kilometers to link the mainland and the Island.
Designed by IMG Worldwide, the 36-hole championship golf course features two distinct courses "Lakeside" and "Marshland", challenging players of all levels. Lakeside, a scenic resort-style course with a plethora of interconnected lakes, coming into play on 12 holes with generous fairways and large undulating greens. Marshland, a shot-makers golf course specifically designed to be in harmony with the carefully preserved open wetlands, has been established with a different character to complement its companion.
ANGKOR GOLF CLUB
Championship Course
Siem Reap, Cambodia
The beauty of Cambodia lies in the richness of its traditions. The elegance of golf comes from its strategy, honor, and skills. Designed by 3-time Masters Champion and 3-time Open Champion Sir Nick Faldo, the Angkor Golf Resort epitomizes these essential characteristics and a unique tradition begins at one of the world's great new golf destinations.
Angkor Golf Resort provides all level of golfers a challenging and fair test of golf. The par 72, 7279-yard championship course has seashore paspalum grass throughout the course allowing for an exceptional playing surface and enjoyable round. Practice facilities include 300 yards driving range, with target greens and practice putting green and chipping area.
VIETNAM GOLF AND COUNTRY CLUB
East Course
Ho Chi Minh City, Vietnam
Vietnam Golf & Country Club is the first 36-hole golf club in Vietnam and is widely regarded as Vietnam's Premier Golf and Country Club. Located just 20 kilometers from the center of Ho Chi Minh City, Vietnam Golf and Country Club is also the nearest golf club to the city. Set amongst 300 hectares of land, two great golf courses have been carved out of the existing woodland with minimal land movement, leaving you to feel that the land was always destined to be a golf course, so natural is the layout and design.
Lee Trevino, six-time Major Champion Winner (US Open 1968, 1971, USPGA Championship 1974, 1984 and The Open Championship 1971 and 1972), designed the East Course which opened in September 1997. The East Course offers more generous fairways than the West Course but is protected by well-positioned bunkers, water hazards and undulating Bermuda TifDwarf greens.
Alternate golf courses
Occasionally one of our Golf courses will be hosting an event, will be closed for maintenance, or could be booked out for a corporate day. Should that be the case we have selected some other courses to be played as an alternative. The courses all meet the same stringent selection criteria as our main courses and are also beautiful courses to play.
Hanoi
Kings Island Golf Resort Phoenix Golf Resort FLC Ha Long Bay
Angkor
Siem Reap Pokheethra
Ho Chi Minh
Tan Son Nhat Golf Club Long Thanh Golf Course
THE BLUFFS HO TRAM STRIP
Championship Course
Vung Tau, Vietnam
The Bluffs Ho Tram Strip was designed to capture the true essence of links-style golf. Set on the coastline – as almost all great links courses are – The Bluffs is routed over and around towering sand dunes, which have been shaped over thousands of years by the elements. The wind plays a major role in the experience here; it's always strong, and its prevailing direction differs depending on the time of year. Designed by Greg Norman, the number 1 ranked course in Vietnam is a true Gem!
"This is one of only two pieces of land of this quality and character I have ever been given to work with – the other being Doonbeg in Ireland," Norman said. "I'm a firm believer in using what Mother Nature gives us on a particular site. This one has it all. The experience of playing true links golf among the dunes of southern Vietnam and having dramatic ocean views throughout your round will make The Bluffs Ho Tram Strip one of the most unique golf experiences in the world."
Add-on Tour Options
Hanoi Foodie Tour
Duration:3 hours
Start time:00 – 18.15 for Dinner option
On a 3 hours walking tour you'll explore the culture, history of Hanoi, step into a world full of street food vendors. Unlike big cities all around the world, street food in Hanoi is not just hot dog carts and pretzel stands, we offer an opportunity to try out 10 different dishes at local food stands, family restaurants… A rotating menu from day-to-day to represent the variety of delicious options, but tastings might include rice noodle soup with beef, rice noodle with chicken, rice noodle with grilled pork, snail, or dry noodle, sticky rice, along with various kinds of donut, steamed pancake or Vietnamese sandwiches.
Sample menu: Pho (beef/chicken noodle), Bun Cha (Grilled Pork With Noodle), Banh Mi (Vietnamese Bread), Banh Cuon (Steamed Rice Pancake), Banh Xeo (Fried Rice Pancake), Bánh Gối ( Pillow Cake), Nom Bo Kho (Green Papaya Salad With Dried Beef), Thit Xien Nuong (Street Pork Barbeque), Banh Ran Ngot (Sweet Rice Donut), Che (Vietnamese Dessert), Ca Phe Trung (Egg Coffee), Local draught beer… Inclusions: English-speaking guide, transportation, sample food, Southern-style beef noodle dinner, local beer, drinks at Bia Hoi and coffee.
Hanoi market Tour and 3 Course Lunch or dinner
Duration:3 hours
Start time:00 – 14:00 for lunch option  // 15:00-18:00 for dinner option
Clients will explore the bustling local market with a chef who guides you around the market, demystify the local produce, explain the market culture and encourage you to taste some of its most exotic ingredients. After this tour, you will return to the restaurant to enjoy a 3-course traditional Vietnamese lunch or dinner, inclusive of one drink. This is a great opportunity to do more than 'just have a meal' if your schedule is packed and time is limited. Inclusions: English-speaking guide, transportation, sample food, 1 drink